Aeroponics is an advanced variation of hydroponics where plants are suspended in the air; their roots dangle down and are periodically misted with water from a timed sprinkler system connected to a main nutrient reservoir. This soilless growing method is best for plants that need more oxygenation, since aeroponic roots aren't hampered by dense soil or thick growing mediums. Depending on the plant and specific type of aeroponics system, the grower typically uses little to no growing media at all.
In aeroponics, a specially designed pump and spray system is submerged into the nutrient-water solution and timed to release short mists of water to the plants' roots throughout the day. Generally, it also uses less water over time since excess water not absorbed by the roots is drained back into the nutrient tank, and the mist allows for higher concentrations of nutrients with less liquid.
ANSWER & WIN!
Exclusive
$90 REWARDS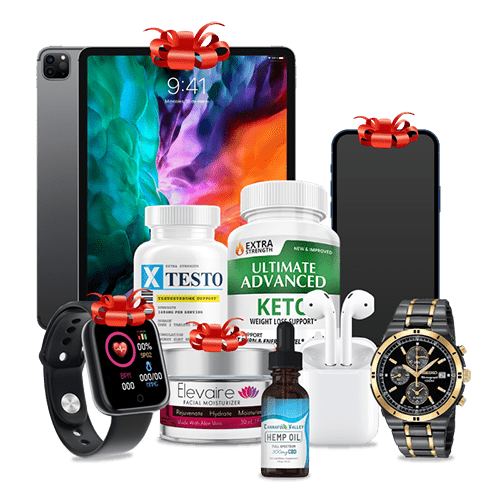 You have been chosen to participate in our Loyalty Program for FREE! It will take you only a minute to receive this fantastic prize.
GET STARTED NOW!
If you no longer wish to receive these emails, you may unsubscribe by clicking here
ADVERTISEMENT
Most of the plants that work with hydroponics will thrive in an aeroponics system, from leafy greens and herbs to tomatoes, cucumbers, and strawberries, but with additional perks. Because of the exposed root qualities of aeroponics systems, root vegetables like potatoes that would otherwise be ill-suited for hydroponics systems will flourish as they'll have more room to grow and be easier to harvest.
How Does Aeroponics Work?
The seeds are planted somewhere they'll stay in place, such as pieces of foam, pipes, or foam rings, which are then wedged into small pots or a perforated panel with a tank full of nutrient solution below. The panel elevates the plants so they'll be exposed to the natural (or artificial) light and circulating air, providing light on the top and nutrient mist on the bottom, and an enclosure around the roots helps keep the moisture in. A timed pump rests inside the tank or reservoir, pumping solution up and through spray nozzles that mist the roots, with excess liquid draining straight down through an outflow chamber back into the reservoir. At the next timed interval, the entire cycle starts again.
Nutrients for aeroponics systems, like hydroponics, come packaged in both dry and liquid forms. Depending on the plant and growth stage, primary nutrients may include nitrogen, phosphorus, and potassium, while secondary nutrients can range from calcium and magnesium to sulfur. It is also important to consider micro-nutrients, such as iron, zinc, molybdenum, manganese, boron, copper, cobalt, and chlorine.
There are two types of commonly used aeroponics: low pressure and high pressure.
While some growers choose to use horizontal aeroponic systems similar to traditional soil farming, vertical systems can save more space. These vertical systems come in all shapes and sizes, even small enough to be used on a back porch, balcony, or even inside an apartment with the appropriate lighting setup. In these smaller systems, misting devices are placed on top, allowing gravity to evenly distribute the nutrient solution as it spreads downward.
Aeroponics kits are available to make the set up process easier for beginners, but it is also possible to design and build your own system at home, similar to hydroponics, with tools found at most local gardening stores. Due to the complicated and expensive nature of high-pressure aeroponics, it is always prudent for beginners to start off with a low-pressure system before working their way up to more technical operations.
Pros and Cons
One of the most significant advantages of aeroponics systems is the fast and high crop yield and the fact that it uses the least amount of water over time compared to hydroponics and aquaponics. Roots are exposed to more oxygen, helping them absorb more nutrients and grow faster, healthier, and larger. Also, the lack of soil and growing medium means that there are fewer threats of root zone diseases.
On the flip side, aeroponic system chambers are constantly being sprayed with mist, keeping them wet and prone to bacteria and fungi; this can be remedied by cleaning and sterilizing misters and chambers regularly.
Due to the circular nature of the watering system and the higher nutrient absorption rate, aeroponics uses considerably less water than similar farming systems. Aeroponic equipment is also easier to move and requires much less space (nurseries can even be stacked on top of each other like a modular system). In a study comparing lettuce growth aeroponics, hydroponics, and substrate culture, results showed that aeroponics significantly improved root growth with greater root biomass, root-shoot ratio, length, area, and volume. The study concluded that aeroponics systems may be better for higher-valued crops.