Hummingbirds burn a lot of calories flying in all different directions, with wings flapping 70 times per second. Nectar gives them the energy they need, which is why providing your own batch of nectar can be a delight both for them and you.
Homemade hummingbird nectar has no artificial dyes or preservatives, no chemical pesticides or herbicides, no fluoride or chlorine, no added vitamins or nutritional supplements that the hummers may not need, and no genetically modified anything. Next time you're buying groceries, pick up a bottle of filtered, distilled, or spring water, which contains fluoride and chlorine. Make sure you have some organic sugar in the house, and you're ready to go.
ANSWER & WIN!
Exclusive
$90 REWARDS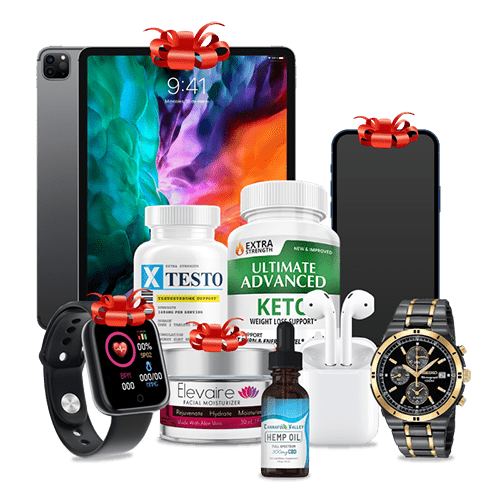 You have been chosen to participate in our Loyalty Program for FREE! It will take you only a minute to receive this fantastic prize.
GET STARTED NOW!
If you no longer wish to receive these emails, you may unsubscribe by clicking here
ADVERTISEMENT
Before Getting Started
When choosing the type of sugar for your nectar recipe, it is important to keep in mind that natural flower nectar contains amino acids, antioxidants, fats, proteins, calcium, trace minerals, phosphates, alkaloids, and aromatic compounds—all vital for hummingbird growth and basic metabolic activity. We prefer organic and/or GMO-free sugar.
Also, make sure to avoid artificial sweeteners, honey (which can contain pathogens), molasses (which contains excessive amounts of iron), stevia, and commercial nectar powders, which can contain unnecessary and even potentially harmful additives. While "raw sugar" contains trace amounts of molasses, it is still 98% sucrose,1 and the trace amounts of molasses are likely not enough to dramatically affect the iron content. That said, there is plenty of chatter on the Internet that even trace amounts of iron are not healthy for hummingbirds. You may want to play it safe and use white sugar, again, just opt for organic.
Finally, maintain a good balance between the sugar and water. Too little sugar and the birds won't come; too much and the liquid will ferment more quickly and possibly clog the feeder. The four-to-one ratio of water to sugar detailed below is closest to natural nectar.
What You'll Need
1 glass jar or cup
2 cups filtered, distilled, or spring water
1/2 cup organic sugar
Instructions
Mix Ingredients
Mix water and sugar together in a glass jar or cup. There is no need for the water to be boiled in advance of mixing. Hummingbirds introduce bacteria into the nectar the instant they begin feeding. Stir until sugar crystals are dissolved.
Fill the Hummingbird Feeder
Pour mixture into clean hummingbird feeders. It is recommended that you place two hummingbird feeders in your yard or garden, as hummingbirds are very protective of their nectar supplies.
Store Unused Nectar
Store any unused nectar in the refrigerator in a glass jar with a sealed lid. Do not freeze. Unused nectar will begin to spoil after a week.
Maintain the Feeder
Change the nectar in the feeder when it starts to get cloudy—at least once a week. The cloudiness comes from fermentation. On days with temperatures over 90 degrees F, sugar water can spoil and get moldy in two days. Flush your feeder with hot water and scrub it with a bottle brush.
Create a Hummingbird-Friendly Environment
You're more likely to attract hummingbirds if you offer more than just sugar water. Nectar is no more than a quarter of a hummingbird's regular diet. Most of their food comes in the form of insects, tree sap, pollen, fruit juice, and mineral salts. So if you want to attract hummingbirds, create the kind of environment that provides them with a balanced diet.
Place your hummingbird feeder in a garden or yard that's pesticide-free, and hummingbirds will have more to feast on in your yard than just nectar.