Raccoons are smart and handy critters and, because they don't face many threats, there are plenty of them all over most of North America. Discover what's behind these and other interesting facts about the clever raccoon.
1. They Are Opportunistic Eaters
Raccoons are omnivores and opportunistic eaters, which means they feed on whatever is most convenient.
2. They Seem to Wash Their Food Before Eating It
3. They Live Nearly Anywhere
ANSWER & WIN!
Exclusive
$90 REWARDS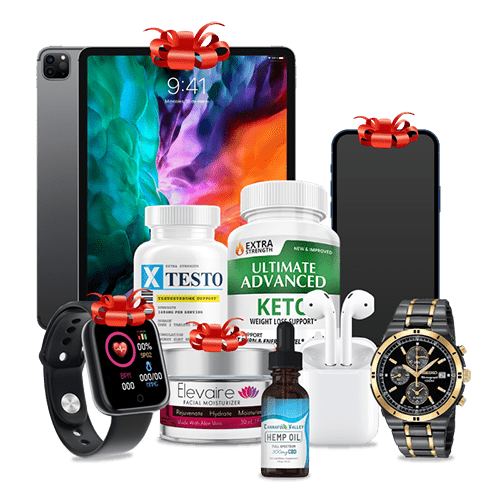 You have been chosen to participate in our Loyalty Program for FREE! It will take you only a minute to receive this fantastic prize.
GET STARTED NOW!
If you no longer wish to receive these emails, you may unsubscribe by clicking here
ADVERTISEMENT

Raccoons live throughout the continental U.S. except for parts of the Rocky Mountains and the deserts, according to the International Union for the Conservation of Nature.
They're also found in Canada and Central America. They're not picky about where they live, as long as there's water nearby. They make their dens in the ground, hollow trees, or in crevices in rocks. In more urban areas, they venture into homes and make their dens in attics, chimneys, and in crawl spaces underneath houses.
4. Their Masks Are Anti-Glare Devices
Raccoons are known for their bandit-like dark face masks. One theory is that the distinctive dark markings help deflect the sun's glare and also may enhance night vision. Some researchers have theorized that dark masks work in animals to hide their eyes from predators. But a study published in Biological Journal concluded that the dark patterns are most likely anti-glare devices.
5. They Are Intelligent Animals
Raccoons are incredibly smart. Some scholars even suggest that their discriminatory abilities are equal, if not superior, to those of domestic cats.
6. They Are Very Handy
Raccoons have five toes on their front and back paws. Their forepaws are particularly dexterous and actually look and work like slender human hands
7. They Stick to Themselves
Raccoons are mostly solitary animals. As nocturnal creatures, they rarely venture out during the daytime, and they try to stay close to their den, only traveling far enough to get what they need to eat and drink.
Occasionally, groups of female raccoons spend time together, but each female will split off from the group when it's time to breed and raise her young. Females stay with their babies (called kits) until they are about one year old. Males may stay with the female for up to one month before breeding, then depart after the birth of their young
8. They Face Few Threats
Although so many animal populations have been diminished because of human urbanization and growth, raccoons have readily adapted to living alongside people.
9. They Like Urban Settings
10. They Have a Lot of Babies
Raccoons are more likely to reproduce than many other wild animals. They breed only once per year, but a female will give birth to three or four babies on average. Often she waits till the last minute to find a den to give birth, which is why urban structures are so appealing; they have many immediately-accessible hiding spots. The mother raccoon is fiercely maternal and will cause immense damage if separated from her offspring. Babies stay with their mother throughout their first winter before venturing off on their own.
11. They Carry Diseases and Parasites
After bats, raccoons are the second most frequently reported rabid wildlife species, according to the CDC.