Before the advent of email, a trip to the mailbox was often one filled with the pleasant anticipation of important messages, handwritten letters, perhaps a party invitation, or a holiday card. Now, more times than not, the mailbox delivers little more than credit card offers, coupons, and any manner of junk mail.
The term "junk mail" encompasses many forms—unwanted catalogs, restaurant menus, advertisements and promotional flyers, and any other unsolicited items that end up in your mailbox.
Opting out of receiving junk mail is easily overlooked as a way to lessen waste and decrease your carbon footprint—but it's a worthy act that's more important than you think.
According to the United States Environmental Protection Agency (EPA), well over 4 million tons of junk mail are produced each year. This significantly contributes to deforestation and greenhouse gas emissions. Plus, more than half of that 4 million tons ends up in landfills—mostly likely without being read.
ANSWER & WIN!
Exclusive
$90 REWARDS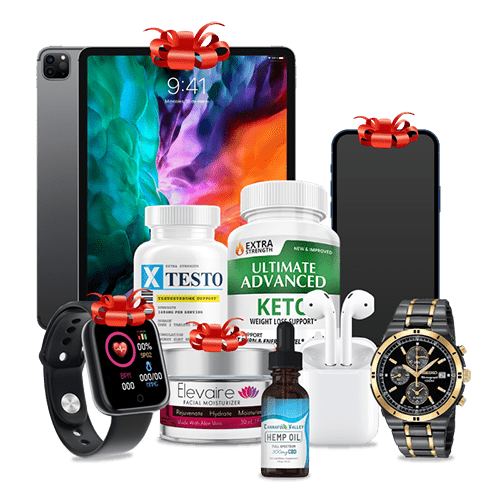 You have been chosen to participate in our Loyalty Program for FREE! It will take you only a minute to receive this fantastic prize.
GET STARTED NOW!
If you no longer wish to receive these emails, you may unsubscribe by clicking here
ADVERTISEMENT
The following actions will make a big difference in reducing paper waste.
Eliminate Credit Card Promotions
Credit reporting agencies all have mailing lists that are used by credit card and insurance companies to send out junk mail. Fortunately, there is an opt-out service you can contact to stop receiving unsolicited offers for new credit cards and insurance. It allows customers to block prescreened credit card and insurance offers for either five years or permanently.
Receive Billing Statements Electronically
Register for email billing for your electric bill, student loan payments, water bills, and anything else currently flooding your mailbox. In most cases, there is an option on your online account to go green and stop receiving physical copies of bills. If you can't find this option, call your biller and ask if they can put you on a paperless, email-only list.
Remove Your Name From The Data and Marketing Association
In the United States, a large percentage of the junk mail that consumers receive is from the Data and Marketing Association (DMA). The DMA has a service, DMAchoice, that allows recipients of junk mail to choose what they want to receive. This service also allows you to opt out of entire categories of mail, such as magazines.
The online registration fee is $2, and the mail-in registration fee is $3. The website also offers the option to stop mail that is being sent to someone who is deceased or a dependent who is in your care.
Avoid Small Marketers
Some may be familiar with Valpak, for example, which delivers blue envelopes that are filled with ads and coupons from local companies. You can remove your address from the Valpak blue envelope mailing list by filling out a form on their website. If you want access to some of their offerings but don't want to receive them via mail, you can print their coupons online.
Stop Unwanted Catalogs
Catalog Choice is a free service allowing you to unsubscribe from individual catalogs. Their database has nearly 10,000 catalog titles, including popular clothing brands, credit card companies, charities, and more.
Go to the Source
If you receive large amounts of junk mail from a particular company, go to their website and find the opt-out link. This link can usually be found in the footer of the website's navigation. Before you do that, you should also check Share Local Media and Save.com.
Don't Sign Up For Things You Don't Want
It may seem obvious—but as a consumer, it's important to stop and consider what you're consuming and whether or not it truly adds value to your life. Likewise, it pays (literally and figuratively) to not be persuaded by advertisers. If you know that you do not want a product, simply decline.
If you are still receiving a local phone book but do not use it, visit the DexPages website and opt out of receiving it.
To refuse the delivery of promotion mailings, you can mark these envelopes "Return to Sender" and put them back in your mailbox.
You can opt out of receiving additional requests for donations from charities by enclosing a note when you donate to a particular charity that requests that the organization does not sell or exchange your name, address, and history with anyone else. Additionally, if you don't want to support a charity any longer, ask for your name to be removed from its mailing lists.