Cleaning the wooden surfaces in your home is an annoying but necessary habit that prolongs the quality of furniture and floors.
With scores like that, you might feel inclined to boycott commercial wood cleaners altogether and clean your wood the old-fashioned way: with vinegar, olive oil, and beeswax for a shiny finish. Here's how to do it in five steps.
Ingredients
½ cup white or apple cider vinegar
¼ cup olive oil
1 tablespoon lemon juice (optional)
20-30 drops lavender essential oil (optional)
⅓ cup beeswax or vegan alternative, such as carnauba or candelilla
1 ½ cups flaxseed or walnut oil
Water
Tools
6 microfiber or lint-free cotton cloths
Bowl or spray bottle
ANSWER & WIN!
Exclusive
$90 REWARDS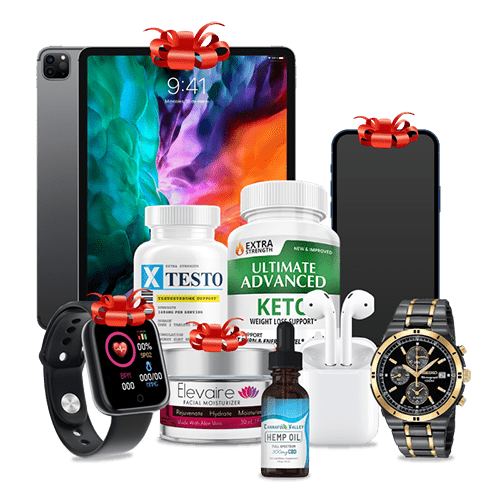 You have been chosen to participate in our Loyalty Program for FREE! It will take you only a minute to receive this fantastic prize.
GET STARTED NOW!
If you no longer wish to receive these emails, you may unsubscribe by clicking here
ADVERTISEMENT
Instructions
Dust With a Damp Cloth
First, remove dust and debris from your wood surface with a damp cloth. Because sitting water can damage wood, you'll want to immediately wipe the wetness off with a dry cloth.
Make Your Own Wood Cleaner
Olive oil and vinegar make a natural and gentle cleaner that's entirely safe for wood and healthy enough to use in your home. The acetic acid in vinegar digs deep to lift dirt—and stains, even—with no harsh scrubbing. It should be used only with a carrier, though, as the acidity can actually chew through the protective finish if used alone.
Olive oil is a great carrier; it moisturizes and nourishes wood, helping to bring out its natural shine. Aim for a two-to-one ratio of vinegar and olive oil—a half-cup to a quarter-cup is a good amount—then add a tablespoon of fresh lemon juice and/or up to 30 drops of lavender essential oil for a fresh scent. Without added fragrance, the vinegar solution will smell strongly for only a few minutes, then the odor will go away.
Only use this solution on finished wood (i.e., most wooden furniture and flooring). On raw wood, vinegar acts as a stain.
Apply Solution to Wood
Keep your cleaning solution in a bowl or transfer it to a spray bottle for application. Spray the mixture directly onto your wood surface or apply with a cloth. With the cloth, rub the mixture in, going with the natural wood grain. You shouldn't need to do much scrubbing; let the vinegar go to work on dirt and stains.
Dry
Apply the vinegar and olive oil mixture to the entire surface, then go back to the start and wipe the mixture off completely with a fresh, dry cloth. Get the wood as dry as possible to avoid splotching. Drying the wood is especially important with floors, as the oil can leave surfaces very slick.
When mopping up the mixture, rub in circles. The oil in this solution has a polishing effect.
Protect With Wax
Occasionally—every six months to a year and a half, depending on how much use the wood gets—furniture and flooring require a fresh coat of wax. Wax not only hides scratches and enhances shine, but it also protects the wood from stains and further damage.
To make your own natural, food-grade wood wax, combine a third cup of melted beeswax or vegetable-based alternative (like carnauba or candelilla) with a cup and a half of flaxseed or walnut oil. Allow it to dry completely so that it becomes a semi-solid paste.
Unlike olive oil, flaxseed and walnut oils are drying oils, which harden when exposed to oxygen. This creates a thin protective layer over furniture and floors. Apply lightly and evenly with a cloth and work the wax into the wood, going with the grain. Allow the wax to soak in for roughly 30 minutes, then use a fresh cloth to buff it to a sheen.