For millions of people around the world, especially those in Spain's former colonies, the word "adobo" is enough to make one's mouth water — it's comfort food beyond compare, and for many, a source of regional or local pride and identity.
Spanish adobo is a tangy marinade
Adobo has long roots in Spain and Portugal, where vinegar was used as a preservative for meat in the era before refrigeration. While it initially served a purely hygienic purpose, it eventually became an expected part of the flavor profile of the cooked meat — over time, cooks started to add seasonings, including garlic, spices, olive oil, and sometimes wine, to the vinegar before cooking the meat.
ANSWER & WIN!
Exclusive
$90 REWARDS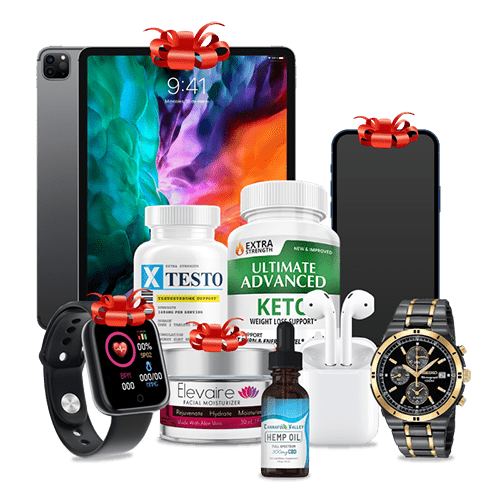 You have been chosen to participate in our Loyalty Program for FREE! It will take you only a minute to receive this fantastic prize.
GET STARTED NOW!
If you no longer wish to receive these emails, you may unsubscribe by clicking here
ADVERTISEMENT
And while cooks in Spain today have easy access to refrigerators and freezers, modern Spanish adobo recipes reflect the dish's origins by making a long soak in vinegar an integral part of the dish. The meat isn't just braised in a vinegar-based sauce, it's marinated in it for an extended period (sometimes several days) before cooking. Typical Spanish adobo seasonings include garlic, hot and/or sweet paprika, and herbs such as oregano and thyme, and can vary according to the type of meat being cooked. Adobo became popular enough among Spanish diners that explorers and settlers brought the technique with them to their new colonies in the Americas and the Caribbean — and locals in many of these places enjoyed it enough to devise their own versions.
Adobo is the Philippines' national dish – and predates Spanish colonization
Among the most passionate fans of adobo are people with roots in the Philippines, where it's the de facto national dish.  Like Spanish adobo, it's a hearty braise of poultry or meat that gets its distinctive tang from vinegar and typically includes garlic. Unlike its Spanish counterpart, however, most versions also include soy sauce. But apart from these signature ingredients, recipes can vary between cooks and regions, with some versions including coconut milk for extra richness  and other calling for specific types of vinegar, such as rice vinegar or palm vinegar.
While the recipe and name suggest Filipino adobo was a local adaptation of the Spanish recipe, it is in fact a modernized version of an indigenous dish. Cultures in warm climates around the world, including in the Philippines, independently discovered that vinegar serves as an effective food preservative — and Filipino cooks were preserving and cooking fish and other proteins in vinegar made from native produce such as coconuts and palm fruit long before the Spanish arrived. For this reason, some patriotic Filipinos endorse ditching the Spanish name and using the original Tagalog term for the method of cooking food in vinegar, kinilaw, instead.
Modern Filipino adobo recipes reflect trade and colonization
Filipino cooks and eaters proudly claim adobo as their own, and consider the dish one of the crown jewels of their national cuisine. And it has deep roots in the country's history — long before Spanish colonization, Filipino cooks were making their own vinegar from local fruit and using it to both preserve and season food, including dishes that could be considered precursors to modern-day adobo.
But if you're familiar with the world's major cuisines and look at a typical modern Filipino adobo recipe, you'll notice something unusual: The ingredients come from literally all over the map. All the recipes will contain some kind of vinegar (sometimes from indigenous coconut or palm fruit , sometimes from introduced white or rice vinegar), and most will include garlic and bay leaves (popular ingredients in Spanish adobo), as well as soy sauce (introduced by Chinese traders and immigrants to the Philippines). In short, today's Filipino adobo is a culinary reflection of the country's long history of colonization and contact. While few of the ingredients used today are uniquely Filipino, the way creative cooks combine them and make them truly their own is a point of national pride.
A Filipina chef introduced adobo to the White House
For many Filipinos, adobo is too good to remain a family secret, and proud cooks are eager to share its wonders with diners from other backgrounds. And one of these cooks had an unprecedented opportunity to share her culinary culture — including adobo — on a global stage. When Cristeta Comerford was named White House executive chef in 2005, she became the first woman, the first minority, and the first Filipina to hold the position.
Comerford took advantage of the opportunity to introduce Filipino dishes and flavorings to the White House kitchen