Alcohol use disorder, the medical diagnosis for alcoholism, affects about 10 percent of the U.S. population, or 29.5 million people. Yet, doctors wanting to treat this condition have only a handful of medications at their disposal, including such drugs as disulfiram, Acamprosate and naltrexone.
Disulfiram makes people violently ill if they drink. Acamprosate is powerfully tranquilizing. And naltrexone suppresses the opioid system, which can reduce cravings in both alcoholics and opiate users. Still, doctors rarely prescribe these drugs, as only about 5 percent of patients in the U.S. take one of them.
They're often seen as inferior to the life-changing psychosocial interventions (professional treatment and 12-step programs) normally recommended. But experts are now looking into the use of Ozempic as a form of medication in the treatment of addiction.
How Does Ozempic Work for Weight Loss?
They're called GLP-1 agonists, and they include the popular diabetes drug Ozempic – heavily prescribed off-label for weight loss – and its cousin, Wegovy, approved in 2021 for the same purpose.
Both have benefited from the kind of word-of-mouth marketing you can't buy, on TikTok and Elon Musk's Twitter account. And high interest in semaglutide, the active ingredient in both, has led to shortages, despite their high price tags. Wegovy can cost upwards of $1,300 a month without insurance.
Ozempic works on a few different fronts to reduce weight: It stimulates the pancreas to release more insulin, slows digestion and appears to bind to receptors in the brain that are connected to the all-important reward system. By altering dopamine activity there, it may reduce cravings to eat.
Could Ozempic Treat Addiction?
This same mechanism could stem all manner of addictions, from nail biting to alcohol use, but more research is needed.
Numerous animal studies, often using an older GLP-1 agonist, have shown promise. One rat study found that the drug curtailed dopamine releases when the animals consumed alcohol, potentially limiting the addictive cycle. Other research has found that the agonists block the rewards mice get from abusing cocaine, nicotine and amphetamine.
A 2018 study used a GLP-1 agonist to reduce cocaine seeking behavior in rats, and the same year, another cut drinking among African vervet monkeys.
Far fewer formal studies have been conducted on human beings, although anecdotal evidence abounds claiming that the drugs reduce everything from heroin use to compulsive scratching. Some of the support comes from doctors such as Cristóbal Morales, an endocrinologist in Seville, Spain.
He told the El Pais newspaper that during clinical studies of a GLP-1 agonist, many patients reported that their drinking habits had unexpectedly lessened.
"At first we attributed it to the slowing of gastric acids," he says in the article, but that turned out not to be the case. "With time, its effect on the central nervous system and the pleasure center has become clear."
In 2022, a study of 127 treatment-seeking alcoholics dispensed a GLP-1 agonist to part of the group and a placebo to the other, to see if the agonist would make a difference in the first group's drinking. It did, but only among a subset of patients who were obese.
More Research on Semaglutide to Come
More human testing is underway at the University of North Carolina at Chapel Hill School of Medicine, where psychiatrist Christian Hendershot, who studies the treatment of substance abuse, oversees the study. The project will investigate whether semaglutide affects alcohol and nicotine use in humans.
Novo Nordisk, maker of Ozempic and Wegovy, has no plans to further study the drugs for use in treating addiction, according to CNN.
ANSWER & WIN!
Exclusive
$90 REWARDS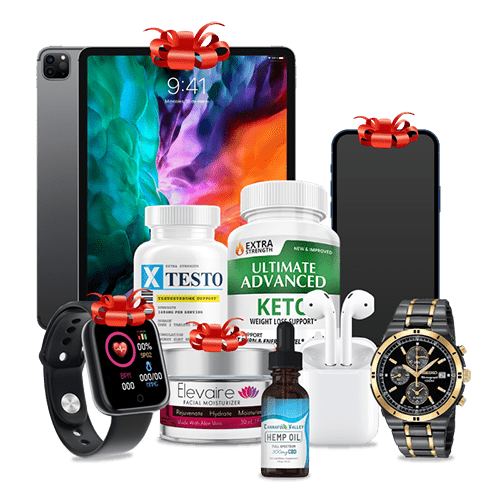 You have been chosen to participate in our Loyalty Program for FREE! It will take you only a minute to receive this fantastic prize.
GET STARTED NOW!
If you no longer wish to receive these emails, you may unsubscribe by clicking here
ADVERTISEMENT