In recent years, green supplements have become remarkably popular in the health-and-wellness world. Green supplements are fruits and vegetables that have been dried and compacted into powder form. Otherwise known as "superfoods", these powders are widely believed to improve gut health through digestive enzymes and probiotics, and to boost immunity through the antioxidants in vegetables and fruits. Because they are water-soluble and easy to incorporate into one's diet, green supplement powders could be a convenient way to strengthen the immune system if effective.
Although vitamin C is a popular supplement to strengthen immunity, a growing understanding of the relationship between food and health has spiked people's concern for nutrition and pivoted their interest towards fruit and vegetable supplementation. Experts predict that the demand for green supplements will continue to rise in the next few years, but are these new green supplements really an effective way to boost immunity?
ANSWER & WIN!
Exclusive
$90 REWARDS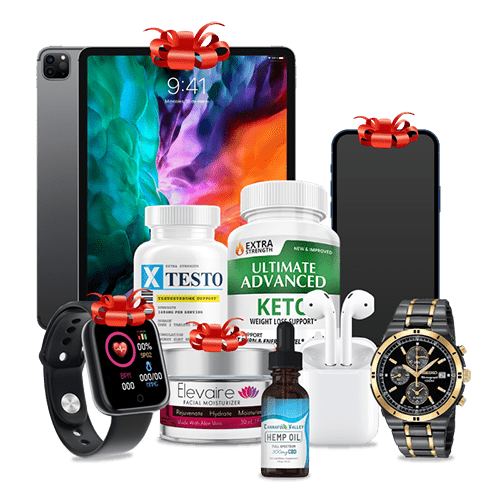 You have been chosen to participate in our Loyalty Program for FREE! It will take you only a minute to receive this fantastic prize.
GET STARTED NOW!
If you no longer wish to receive these emails, you may unsubscribe by clicking here
ADVERTISEMENT
The Benefits
In one study in California, fruit and vegetable powder mixes significantly lowered the blood pressure of hypertensive individuals who took the supplement for 90 days. Long-term health conditions, like hypertension, weaken the immune system. Therefore, this study suggests that green supplement powders may help hypertensive individuals' ability to fight diseases, lowering their risk from Covid-19 or other medical complications.
Another study on healthy subjects between 18 and 52 years old found that green supplements raised blood antioxidant levels into ranges associated with a lower risk of disease. Antioxidants are substances that remove potentially damaging toxins from the body, known as "free radicals". Free radicals are produced from normal metabolic processes or exposure to UV light, cigarette smoke, and other environmental pollutants. Like sponges, antioxidants absorb these free radicals, which reduces oxidation and thus the risk of many diseases.
In the same study, researchers found that the plasma malondialdehyde levels dropped in people who took the greens periodically for 7 days. Plasma malondialdehyde is a substance involved in a process that damages cells, and reducing its levels helps cells respond to diseases more efficiently.
Together, these studies suggest that green supplements may make a meaningful difference in the health of those who take them. But are these green powders a cost-effective way to boost the immune system?
Are Green Supplements Worth It?
Purchasing green powders instead of whole fruits and vegetables may be a more convenient way of achieving a balanced diet since these powders don't "go bad" and are easy to implement into one's daily regimen. However, green supplements' nutritional value may vary depending on how the fruits and vegetables are sourced, processed, and dried. Therefore, not all green supplements may effectively strengthen the immune system.
Furthermore, people with balanced diets may not need to pay extra money for these supplements. Simply incorporating a wider variety of fruits and vegetables into one's diet can be enough to boost overall health and immunity. As such, spending money on green supplements may be redundant and, therefore, unnecessary.
Conclusions
Studies have shown that green supplement powders can improve immunity by raising antioxidant levels and lowering toxin levels in healthy individuals. Green supplements can also lower hypertensive individuals' blood pressure, boosting their body's ability to fight disease. However, the quality of green supplement powders may vary between brands. The best way to know whether you should implement green supplements into your diet is to consult a family doctor or nutritionist because eating whole vegetables and fruits or taking other supplements may be a more suitable option for you.
Marina Jardim is a third-year Pre-Med undergraduate student at Northwestern University, majoring in Biological Sciences with a concentration in Human Health & Disease. She has done research in molecular biology and is interested in how nutrition can optimize health, longevity, and disease-prevention. Outside of academia, Marina loves to play sports, travel, and spend time outdoors with her friends and family!