There are many, many YouTube videos of Smash Mouth performing their hit single "All Star," but one that stands out is a live performance from June 1999, a month after the song's release. During a show at Shoreline Amphitheatre in Mountain View, Calif., the crowd looks subdued and lead singer Steve Harwell even messes up the lyrics at one point, urging attendees to trust that it's worth sticking with him.
Many of the top comments on the video are now tributes to Harwell, who died Monday from liver failure at the age of 56, but one older entry stands out
To say kids today love "All Star," which peaked at No. 4 on the Billboard Hot 100 in the summer of 1999, would be an understatement, as it has been streamed nearly a billion times on Spotify and is one of the most memed songs in history.
ANSWER & WIN!
Exclusive
$90 REWARDS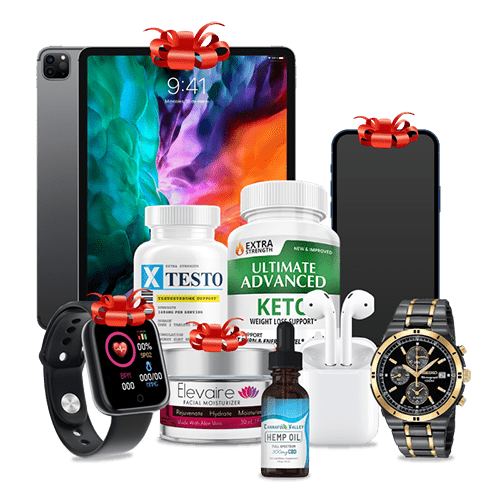 You have been chosen to participate in our Loyalty Program for FREE! It will take you only a minute to receive this fantastic prize.
GET STARTED NOW!
If you no longer wish to receive these emails, you may unsubscribe by clicking here
ADVERTISEMENT
The Shrek Effect
Although "All Star" was one of the last songs written for the band's second album, Astro Lounge, it was Smash Mouth's first single and immediately became prevalent in pop culture following its May 1999 release. The track was used in the July 1999 film Inspector Gadget, which made $134 million worldwide. It was also featured on the soundtrack and in the trailer for the superhero spoof Mystery Men and used its themes as part of the song's music video plot. The band also performed the song live at that summer's Home Run Derby in Boston over baseball's All-Star Weekend, a performance that some Red Sox fans cite as helping to save Fenway Park.
Following a Grammy nomination and chart success, another ascension would come two years later when "All Star" was used in the opening credit sequence of Shrek after the team at DreamWorks persuaded the band to sign off on its inclusion. The animated film — for which Smash Mouth also recorded a cover of the Monkees' "I'm a Believer" — was a box office smash, earning $484 million worldwide and spawning multiple sequels and spinoffs that have accumulated more than $3.5 billion over the past two decades.
Shrek wasn't the only movie in 2001 that helped make "All Star" ubiquitous. A performance of the song was also featured over the credits of Rat Race, which came out in August of that year, just three months after the animated film.
Memes stemming from Shrek are all over the internet and continue to this day.
Over the years, various internet archivists attempted to catalog the extensive collection of Smash Mouth tributes and parodies while getting the band's take on it. In an interview with Polygon in 2017, Harwell said, "At first it was weird, and we were a bit guarded and resistant. But as we dove into it more and focused on it, we started getting it. Plus, to be honest, it has really spiked the sales [of the song]."
Harwell gave much of the credit to the animated ogre, saying, "Shrek is a daily occurrence for us. Obviously, the first Shrek is the best because that's the only one with our songs featured in it. DreamWorks requested one for the second Shrek, and we recorded an awesome song, but they decided not to use it."
In the Rolling Stone oral history, Harwell had mixed emotions about the song.