, and it soon launched not just a music revolution, but a fashion revolution as well. The disc's stark black-and-white artwork — Madonna clasping her unforgettable face between bracelet-stacked hands on the front, wrapping a thick dog-chain necklace around her throat on the back — comprised some of the most striking pop imagery of the '80s. It wasn't long before every little girl in the world wanted to be Madonna (or a "Madonnabe"), bedecking themselves with oversized lace hair bows, crucifixes, stacks of rubber bangles, and, much to their parents' chagrin, "Boy Toy" belts and visible bras.
Madonna didn't come up with her early signature look entirely on her own. She had a lucky star on her side back then, a visionary stylist, who helped craft that image. And that woman also went by a singular name: Maripol.
ANSWER & WIN!
Exclusive
$90 REWARDS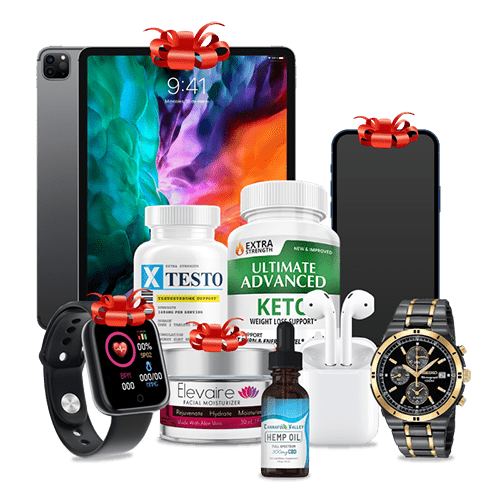 You have been chosen to participate in our Loyalty Program for FREE! It will take you only a minute to receive this fantastic prize.
GET STARTED NOW!
If you no longer wish to receive these emails, you may unsubscribe by clicking here
ADVERTISEMENT
Without Maripol — a French-expat artist, jewelry designer, photographer, film producer, and NYC girl-about-(down)town — Madonna may never have become MADONNA. After all, Maripol was the woman who introduced street-style jelly bracelets to the mainstream (fun fact: Grace Jones was the first pop singer to wear Maripol's rubber creations, on her ankles), and she was the woman who first convinced Madonna to dance onstage in a brassiere.
Maripol humbly, grudgingly concedes, "Whatever, yes — I did create a legend." Recalling the night that started it all, at New York hip-hop club the Roxy four decades ago, she said, "There was a lot of mix of culture coming from England, with people like Bow Wow Wow, and then there was Fab Five Freddy, from Yo! MTV Raps, which was also the beginning of this whole movement. Fab Five Freddy asked me if I could find cute girls, and I turned around and saw Madonna and asked her if she would want to go onstage. I asked if she had a nice bra on, and she thought I was out of my mind! I asked her to actually take her top off. And the rest is history."