In the new Disney+ movie Dashing Through the Snow, a young Eddie Garrick (played by Ludacris) writes letters to Santa.
The character is relatable to Luda. While it's general knowledge that the hit ATL hip-hop artist started rapping as a child, he revealed his alias during that time was extremely Santa-adjacent.
"My first rap name at 9 was Kris Kringle. And then I realized there's only so many Christmas raps that I could do, so I had to change my name. But you just brought up something that not too many people know," Ludacris, whose real name is Chris Bridges, told Yahoo Entertainment while promoting the holiday movie.
ANSWER & WIN!
Exclusive
$90 REWARDS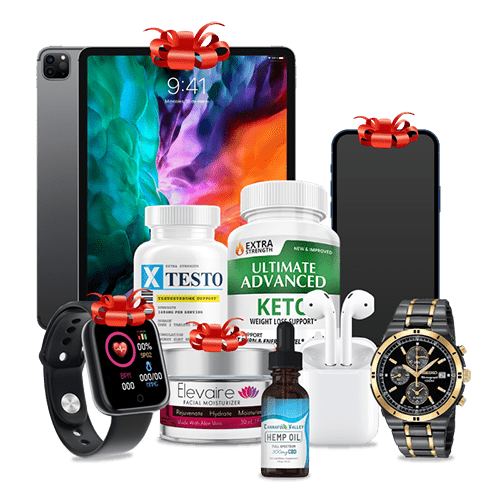 You have been chosen to participate in our Loyalty Program for FREE! It will take you only a minute to receive this fantastic prize.
GET STARTED NOW!
If you no longer wish to receive these emails, you may unsubscribe by clicking here
ADVERTISEMENT
"Kris Kringle. Yeah, I used to write letters to Santa but more importantly, I used to write Christmas raps."
Sitting next to Luda, comedian and co-star Lil Rel Howery, chimed in: "You called yourself Kris Kringle? That's fascinating."
As Luda's character in the movie grows up, he becomes a social worker determined to help others, but also somewhat of a Scrooge about Christmas due to a traumatic childhood experience. He typically spends the holidays helping others and ignoring family celebrations.
His estranged wife, Allison (Teyonah Parris), requests him to spend time with his daughter, Charlotte (Madison Skye Validum), instead of working. At his next-door neighbor's home, father and daughter happen upon a mysterious man who claims to be Santa Claus — sending them on a wild adventure that might just restore his faith in the magic of Christmas.
Growing up, Howery said he enjoyed the family time at the holidays
"My uncle was a pastor. [I would be] like, 'You better hurry up with this service so I can get back and play with stuff.' It just makes me think of family. Like the holidays is so much all about family."
As for Ludacris, Christmas always loomed large, including as a lunching pad for his rap career.
"Hey, my first name is Chris, I've got every creative thing you could come up with Chris — Ludacris, Kris Kringle, I've come up with it… I might need to go back and just change my name to Ludacris Kris Kringle or Luda Kris Kringle during the holidays from now on when it's Luda Christmas.
"No, I'm joking. I don't want to do that."
Dashing Through the Snow is now streaming exclusively on Disney+.