Sinéad O'Connor's death inspired tributes to the singer around the world.
Singer Bryan Adams paid tribute to O'Connor by remembering their time working together. Alongside a picture of the singer, he wrote on Twitter, "RIP Sinéad O'Connor, I loved working with you making photos, doing gigs in Ireland together and chats, all my love to your family."
Actress Mayim Bialik shared a collection of black-and-white images of O'Connor and remembered her as someone who "made a tremendous impression" during her teenage years.
ANSWER & WIN!
Exclusive
$90 REWARDS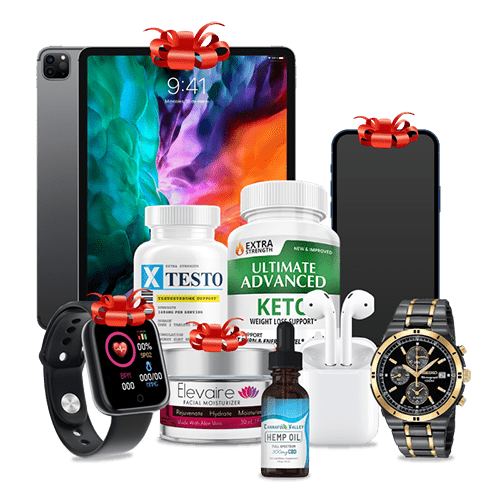 You have been chosen to participate in our Loyalty Program for FREE! It will take you only a minute to receive this fantastic prize.
GET STARTED NOW!
If you no longer wish to receive these emails, you may unsubscribe by clicking here
ADVERTISEMENT
WWE Superstar Sami Zayn (real name Rami Sebei) shared that learning of O'Connor's death was something "very, very sad." He reflected on her death in a Twitter post, writing, "A chill ran through my body reading that Sinéad O'Connor has passed away. She dealt with a lot. I don't know why but I always felt a strong connection to her. Very, very sad. RIP Shuhada."
Diane Warren reacted to the news by sharing a link to O'Connor's music video for "Nothing Compares 2 U" on Twitter. "Such sad s—– news. Sing in Power forever Sinead," the songwriter, 66, wrote.
Singer-songwriter Margo Price reflected on O'Connor's infamous 1992 Saturday Night Live appearance. "I hope Sinéad O'Connor finds the peace she's been seeking," Prince, 40, wrote. "I'll never forget watching her rip up a photograph of Pope on SNL in an act of protest against sex abuse in the Catholic Church and thinking, what a badass. Way ahead of her time and gone too soon."
Janelle Monáe shared a similar tribute to O'Commor by writing in a tweet after her death, "'Fight the real enemy'- Sinead O'Connor."
Twin sister music duo Tegan and Sara Quin went on Instagram to share a clip from a live performance by O'Connor and shared that it was always a "lifelong dream to see her" perform.
Conor McGregor also reflected on her musical talents by sharing on Twitter that "the world has lost an artist with the voice of an Angel."
"Ireland has lost an iconic voice and one of our absolute finest, by a long shot. And I have lost a friend," McGregor, 35, added. "Sinead's music will live on and continue to inspire! Rest In Peace, Sinead you are home with your son I am sure."
Melissa Etheridge echoed the same feelings by writing on Twitter, "This is such a tragedy. What a loss. She was haunted all her life. What a talent. I remember my first Grammy show meeting this small shy Irish girl."
"I adored this woman from afar as a teenager," actress Toni Collette wrote on Instagram. "I will always admire her. I was lucky enough to hang out with her a few times in my twenties. On one occasion we all sang in the hills of Wicklow in Eire. I sang a Jane Siberry song and Sinead then asked/encouraged me to sing one of my own. Can you imagine the terror? The intimidation? The thrill?! She was so talented, so generous, humble, resilient, courageous and true. What a voice. What a force. My heart breaks. Rest in real peace Sinead."
"I once heard Sìnead sing acappella in an empty chapel in Ireland," actress Jamie Lee Curtis recalled in her Instagram tribute. "It was under construction at the private home of our host. It was one of the most beautiful things I've ever heard in my life. We then went together to see Eminem at a festival. I loved her. Her music. Her life. She was a victim of child abuse and a huge change agent for unfair and unjust draconian laws that she helped change in Ireland. She was a warrior. She was a rebel. She ripped up a photograph that was on her mother's wall because of the hypocrisy of the abusive life she was raised in under the banner of the church. This is so sad. Watch the NOTHING COMPARES documentary. Brilliant. Heartbreaking. Rest well. Rest in power. Rest in peace."