As the name implies, flexitarianism is a flexible eating style. . Because of their focus on whole foods, flexitarians generally steer clear of refined carbohydrates, added sugars, processed and cured meats like sausage and bacon, and fried and fast food. But as with meat, every once in a while, the flexibility of this diet allows indulgence.
When flexitarians choose to eat meat, fish and poultry are often chosen over red meats like pork, lamb, and beef. Which and how much meat, as well as when to consume it, is up to the individual. Flexitarianism centers less on a specific type or amount of clean meat and more on reducing the overall amount of meat by increasing the number of vegetarian or vegan meals.
Vegetables
To call flexitarianism "plant-forward" is no joke—flexitarians fill their plate with vegetables before any other food group.
ANSWER & WIN!
Exclusive
$90 REWARDS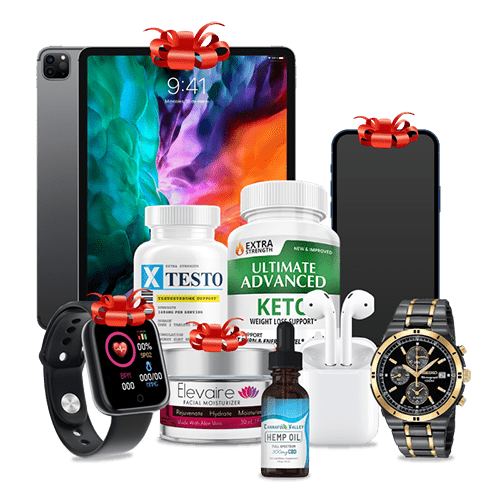 You have been chosen to participate in our Loyalty Program for FREE! It will take you only a minute to receive this fantastic prize.
GET STARTED NOW!
If you no longer wish to receive these emails, you may unsubscribe by clicking here
ADVERTISEMENT
Leafy greens (kale, spinach, cabbage, Brussels sprouts, bok choy, broccoli, cauliflower)
Stem vegetables (asparagus, celery, fennel, leek)
Bulb vegetables (peppers, onion, garlic)
Root vegetables (carrot, beet, ginger, potato, sweet potato)
Foods commonly thought of as vegetables (mushroom, avocado, bell pepper, squash, pumpkin, cucumber, corn, eggplant, tomato, olive)
Fruits
The second-in-command for flexitarians: fruit. A great alternative to processed sweets, fruit gives you post-prandial satisfaction in a whole food form.
Pomes (apple, pear, pomegranate)
Citrus (orange, lemon, lime)
Berries (strawberry, blueberry, blackberry, grapes)
Melons (watermelon, cantaloupe)
Tropical fruit (banana, pineapple, mango, papaya)
Stone fruit (cherry, apricot, peach, plum, date)
Whole Grains
Leave the white flour and cereals for the occasional treat. On the flexitarian diet, whole grains can help fill out any meal.
Brown rice (over refined white rice)
Quinoa
Oats
Barley
Buckwheat
Teff
Farro
Whole-grain bread
Plant Proteins
Legumes, nuts, and seeds are the superstars of flexitarianism. They provide the plant-based protein that takes the lead in this meat-light diet.
Legumes (edamame; black, kidney, navy, pinto beans; garbonzo; lentils; peas; green beans)
Tofu and tempeh
Nuts (peanuts, walnuts, cashews, almonds, coconut, including nut butters)
Seeds (flaxseed, chia seed, sunflower, sesame, including seed butters)
Dairy
Animal- and plant-based dairy products play a supporting role in the flexitarian diet. Choose organic whenever possible.
Animal dairy (milk, cheese, yogurt, cottage cheese, kefir)
Dairy alternatives, such as soy, oat, almond, and hemp milk, as well as vegan cheeses, are also popular among flexitarians.
Eggs
Choose organic, free-range, or pasture-raised eggs.
Meat
Flexitarians generally opt for sustainably-sourced seafood and lean meats over processed and fast food meat. If possible, buy organic, pasture-raised, or grass-fed varieties.
Fish and shellfish
Poultry (chicken, turkey)
Pork
Ruminant meats (beef, lamb, goat)