After being left out in the cold for several months, it's more than likely that your grill is looking a little worse for wear. Grill dads everywhere will tell you that all your grill needs is a few minutes over some hot coals to return to tip-top shape.
Beyond tasting last year's Memorial Day burgers on this year's chicken, cooking on a dirty grill can cause some serious health problems. According to a 2013 study, the average grill contains 1.7 million bacteria microbes per square centimeter (FYI, that's dirtier than most toilet seats). Lingering remnants of food can easily get stuck to the rough surfaces of your barbecue grates and the inside of your lid.
ANSWER & WIN!
Exclusive
$90 REWARDS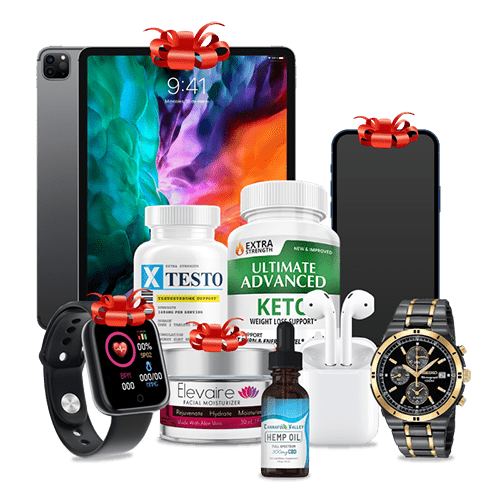 You have been chosen to participate in our Loyalty Program for FREE! It will take you only a minute to receive this fantastic prize.
GET STARTED NOW!
If you no longer wish to receive these emails, you may unsubscribe by clicking here
ADVERTISEMENT
Depending on the outdoor environment and how you store your grill over the winter, you risk external contaminants entering your charcoal grill as well. That can be something as small as germs and insects and as big as rodents (eek!). This risk of bacteria and mold can make a major impact on the food you cook at your next barbecue. It's not only gross—you can also pass along food-borne illnesses to you and your family.
If the safety concerns aren't enough to convince you to clean your grill, it's worth considering that the built-up grime can impact how delicious your food is. As food cooks on the grates, the carbon accumulates and develops a layer of film on the iron.
How Often Should You Clean Your Grill?
The short answer? It depends on the intensely you clean it and how often you use the grill. But in general, you should give your grill grates a good wipe down after every use. And you should dedicate time for deep cleaning at least once a year.
But, if you're grilling multiple times a week this summer, it's smart to repeat that process even more frequently. A good rule of thumb is cleaning the grill at the beginning and end of grilling season.
How Do You Clean Your Charcoal Grill Between Uses?
Contrary to popular belief, heating up the grill doesn't thoroughly clean it. But it is an important first step. We recommend cleaning your grill as soon as your food makes it to the plate so the grates are still hot.
We know, we know, you're hungry. But the heat makes it significantly easier to release the burnt on residue during clean up. Think of it this way: your steaks can get optimal resting time and you'll be left with a clean grill.
If you have a wire grill brush laying around your house, it's time to throw it away. The CDC says these metal bristles can dislodge and end up in your food, leading to serious health problems.
Instead, there are other products that can keep your grill clean without posing a safety hazard. This one, from Cuisinart, uses a sponge to wipe away any gunk. And if that's not powerful enough, you can also use the accompanying metal scraper or steam attachment to lift any stubborn remnants.
Our food director Rob Seixas also recommends using a crumpled up ball of aluminum foil to clean up your grill. Just hold it with a pair of tongs and let the rough edges do their magic.
How Do You Deep Clean Your Charcoal Grill?
Every once in a while, you should clean every element of your grill, not just the parts that directly touch your food.
First, the bowl. The grill brand Weber suggests clearing out any remaining debris and ash before giving it a good scrub with dish soap and steel wool. You can repeat the same process with the underside of the lid.
Then it's time to give those grates some TLC. There are a few options for breaking down all of that residue. But one thing to keep in mind is that you want to avoid exposing them to water for a prolonged period of time.
Most charcoal grill grates are made of cast iron. And just like your favorite all-purpose pans, they can get rusty when soaked in water.
Instead, you want to opt for some strong degreasers. The best store-bought product you can use is a can of Easy-Off. Once your grates are cool, you can place them in a well-ventilated space and give every nook and cranny a spray. Allow the chemicals to do their magic for 30-45 minutes, then scrub off the gunk and rinse thoroughly.
If you're hesitant to use harsh chemicals, no worries! There's a solution that uses products you probably already have in your kitchen. Simply make a paste with dish soap and baking soda, spread it all over your cooled grates, and let them hang out for at least 45 minutes.