Before being linked to CBS' new late-night series "After Midnight," Taylor Tomlinson had little connection to the world of broadcast TV and the ebbs and flow of nocturnal programming. She is best known as an up-and-coming comic who has found success with stand-up specials on Netflix and video clips on TikTok.
Executives at CBS have been hunting for months for someone to take over the network's 12:30 a.m. slot, but with the realization that the business of wee-hours TV is in flux. The new program is said to cost significantly less to produce than James Corden's tenure at "The Late Late Show," a program that had been on CBS, with several hosts, since 1995. "All the broadcast networks in that space have to be really thoughtful about what we spend, how we spend and how we invest. You can't be locked into some of the legacy elements of the format," CBS CEO George Cheeks told Variety earlier this year.
ANSWER & WIN!
Exclusive
$90 REWARDS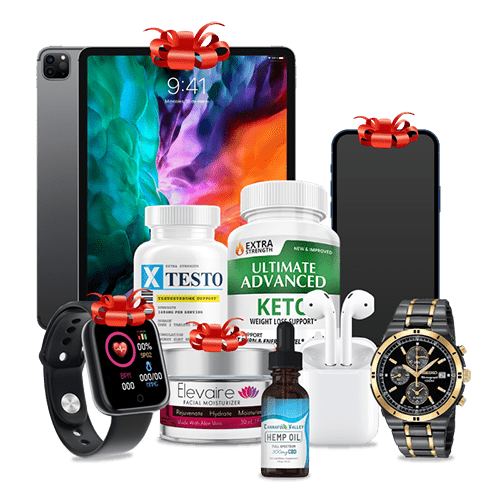 You have been chosen to participate in our Loyalty Program for FREE! It will take you only a minute to receive this fantastic prize.
GET STARTED NOW!
If you no longer wish to receive these emails, you may unsubscribe by clicking here
ADVERTISEMENT
The shows have been built in recent years to bring young people to TV, but those are the very consumers jumping first to new streaming behaviors that are less tied to watching programs at a specific time and date. Hosts like Jimmy Fallon, Jimmy Kimmel and Stephen Colbert continue to generate headlines and digital memes and still build sizable live audiences that the networks — and their distributors and advertisers — covet. But less so, and the ranks of the hosts have narrowed in recent years.
Tomlinson will join a group that has noticeably slimmed down. NBC got out of the business of broadcasting a program at 1:30 a.m. months ago. Warner Bros. Discovery, which once boasted both Conan O'Brien and Samantha Bee, has decided to leave late-night tomfoolery to Adult Swim. Comedy Central, which once offered three different late-night programs Monday through Thursday, now only boasts the venerable "Daily Show," and has spent the better part of a year trying to find a suitable host.
There is no question that CBS is trying something different. The new "After Midnight," based on the Comedy Central program "@midnight," ought to be the sort of thing to which young viewers gravitate. During the show, a host — it once was Chris Hardwick — takes a group of three comedians through a rapid-fire series of games that play upon many of the trending digital conversations of the day. During Hardwick's tenure, discussions could center on anything from the latest emoji from Apple to a tweet by Ted Nugent to YouTube videos of a squirrel drinking a milkshake.
CBS' Cheeks was intent on bringing someone to the mix who wasn't another white male comic. "One of the opportunities we see with the 12:30 spot is a chance to widen the aperture when it comes to format, when it comes to talent, making sure we have diversity both behind and in front of the camera," he told Variety.
But CBS and the show's producers were also insistent that the host not just go through the motions. Candidates were asked how familiar they were with the the format of "@midnight," according to a person familiar with the matter — part of a bid to make sure the network wasn't just hiring a celebrity or famous face who wanted to use the show to broaden their profile without putting in much effort.
Both CBS and a spokeswoman for Taylor declined to comment.
Tomlinson will turn 30 this weekend, making her the youngest late-night host among TV's current crop.
Colbert is said to have been heavily involved as well. The host has been intent on developing joyful, sillier fare with his Spartina Industries production company. "If I want to talk about something that's going on in the world, I can do that on the show on a daily basis," Colbert told Variety in October of last year. Spartina is built "to go have fun with fun people to tell stories I won't be telling on my show myself," he added. He thinks his fans "generally like silly things and smart things at the same time." Among the efforts Colbert has backed are a weekly Comedy Central program led by Charlamagne Tha God and a celebrity pickleball tournament that was co-produced with Funny or Die and shown on CBS. Spartina is also part of a team developing author Roger Zelzany's fantasy series "The Chronicles of Amber."
"After Midnight" has a big array of backers. The Spartina team also includes Carrie Byalick, president of Spartina Industries; Tom Purcell, an executive producer at "The Late Show"; Evelyn McGee Colbert, Colbert's spouse; and James Dixon of Dixon Talent, who serves as agent to Colbert and other late-night luminaries such as Jimmy Kimmel and Jon Stewart. They are joined by executive producers Joe Farrell, Mike Farah, Whitney Hodack and Henry R. Muñoz III from Funny Or Die. Jason U. Nadler of Serious Business, who co-created "@midnight," is also an executive producer. Jack Martin, showrunner on all four seasons of "@midnight," and Eric Pierce will serve as co-showrunners and executive producers. Comedian and writer Jo Firestone will be co-executive producer and head writer. Alexx Wells will also serve as co-executive producer.
At some point, however, the series' production pedigree will matter less than Tomlinson's rapport with viewers. During stand-up gigs, she has demonstrated an ability to pivot quickly to audience responses, and often jokes about romantic ups and downs and therapy. She has been open about her personal life, including the death of her mother at a young age, and having to grapple with mental-health issues. In one of her routines, Tomlinson tells the audience that she has "this round, wholesome face that people think they should build a life with."