"I would say it was bravado, if you want to know the truth, it was bravado. I was talking and just holding up papers and talking about them, but I had no documents. I didn't have any documents."
— Trump, yesterday, in his latest attempt at an ill-advised public public defense.
I must add a reminder here before we go any further.
"You have the right to remain silent. Anything you say can and will be used against you in a court of law. You have the right to an attorney. If you cannot afford a lawyer, one will be provided for you."
— Miranda Warning
ANSWER & WIN!
Exclusive
$90 REWARDS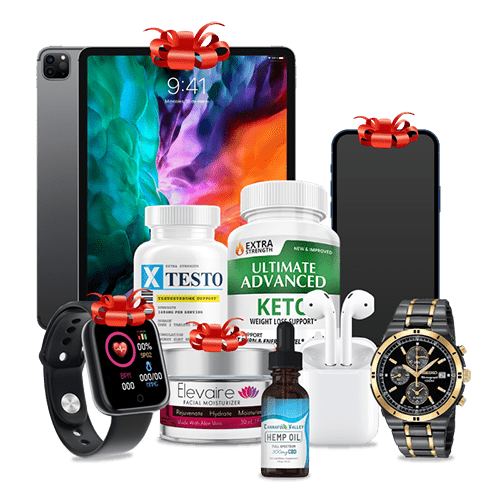 You have been chosen to participate in our Loyalty Program for FREE! It will take you only a minute to receive this fantastic prize.
GET STARTED NOW!
If you no longer wish to receive these emails, you may unsubscribe by clicking here
ADVERTISEMENT
Trump has a great many "tells" to know when he's lying.  For starters, it begins when he opens his mouth, at which point everyone should immediately be on guard.  But there are others that aren't just Red Alert warnings, but definitive.
One is when he says that someone referred to him as "Sir."  Another is when he uses the words "two weeks," as in explain that he's going to provide information in "two weeks."  The word "many" is one of his tells, when used for things like "many people say…"  And so is when he begins a sentence with "Wrong!" after he has been quoted as having said something damning to himself.  There are a lot of others, but a notable one that's important here is when he says a variation of "If you want to know the truth" or "To be totally honest."
To be totally honest, sir, if people wanted to know the truth, many say they wouldn't go to Trump to find it.
What leaps out in Trump's ever-changing attempt at a defense yesterday is him now claiming "bravado" when caught on tape acknowledging that he was unable to declassify material he had in his possession that he told those in the room was classified (something, it should be noted, would be illegal for him to knowingly have), which contradicts his earlier explanation that nothing he had was classified because he could simply declassify it all with his mind.  And this criminal admission doesn't even get to the "bravado" part:  him saying on the recording that he has classified material on his desk, which he now insists it wasn't classified, that he then shows to his visitor – who responds with "Wow."
This is the thing:  I can't remember the last time – or any time – when Trump has said that he was lying.  As far as I recall, everything he's said, according to him, is not only "the truth," but "perfect."  He doesn't lie, he doesn't get things wrong, he doesn't brag, he doesn't have to, he's perfect, if you must know the truth, sir.
So, for Trump to try to suggest he was just bragging about having something very important that he didn't actually have is not just improbable, but borders on the impossible.  Further, for Trump to now say he was lying about having something very important, which would be illegal for him to knowingly have, suggests he's terrified and has no other defense.
By the way, to be clear, many of his supporters and staff have said that Trump was exaggerating about something, and it wasn't literally true – explaining that you can't go by what Trump says, but what he means – but Trump himself doesn't say that.  Trump says that everything he does is perfect.
Of course, in this case, even putting his "bravado" excuse aside, for anyone to believe what Trump is trying to flim-flam here to a puppy-eyed, trusting cult audience is that all he was showing – as he has said — was, among other things, just newspaper clippings.  Which would mean he wants us to believe that newspaper clippings can be top-secret, classified  documents and would mean that the reporter in the room was awed to the point of "Wow" when showed a newspaper clipping to her.
There's an even bigger problem for Trump with all of this.
Even if, somehow, Trump was able to convince his most loyal, trusting, ill-informed acolytes about his "bravado," they won't be serving on the jury.  There might be Trump supporters on the jury, but not those who believe JFK is coming back to life to run with Trump, since they will be culled out quickly during jury selection.  Reasonably sane people will be on the jury.
But that's not the bigger problem for Trump here, only a pesky problem.
The bigger problem is that, because his lawyers are not total idiots who want to lose their law licenses for malpractice, Trump will never be taking the stand and so will never be able to make his claim of "bravado."
This means that everything else that Trump says, on the tapes committing his crimes, and in public acknowledging what he's said on the tapes committing his crimes is perfect, "can and will be used against him in a court of law."  Even his simple statements like "I didn't have any documents" can be played to a jury to show the level of his state of mind and lies, since – of course, he had documents!  We've all seen the photos of the documents, he admitted having documents, he's said (incorrectly) that he had the right to have the documents, he's been indicted for having the documents.  And yet there he is, on tape, saying "I didn't have any documents."
This is the equivalent of a five-year-old child with crumbs on his fact and a broken cookie jar at his feet saying, "I didn't have any cookies.
Or the equivalent of perhaps my favorite movie scene – Jimmy Durante in the movie, Jumbo.
Which brings us back to – "You have the right to remain silent."
A right which it seems likely Trump will never, ever, not ever take advantage of.  And not doing so, it appears will — time and again — help bury him.