Labrador Retriever
Labrador Retrievers love the water. If you've ever had one, you know this all too well. Not only is this pup one of the most popular breeds in America, but it is also a skilled swimmer. In the past, Labs were called "St. John's Water Dog," because they were special helpers for Canadian fishermen. The pooch would venture into the chilly water to retrieve everything from ropes to fish fleeing from nets. To this day, Labs are considered excellent hunting dogs who are regularly used to retrieve waterfowl like duck and geese.
Given their desire to please, athleticism, and sporting nature, Labs were practically bred for water activities. However, it's a Labrador Retriever's unbridled love of the water that makes their breed best suited for learning to surf.
ANSWER & WIN!
Exclusive
$90 REWARDS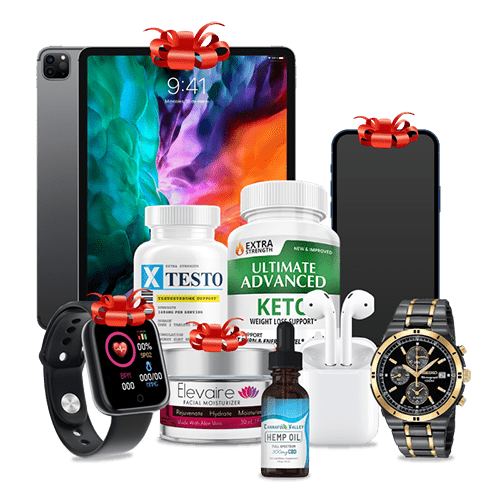 You have been chosen to participate in our Loyalty Program for FREE! It will take you only a minute to receive this fantastic prize.
GET STARTED NOW!
If you no longer wish to receive these emails, you may unsubscribe by clicking here
ADVERTISEMENT
Portuguese Water Dog
Almost any pup with the word "water" in their name makes for an ideal dog breed for surfing. The Portuguese Water Dog is no exception. Similar to Labs, these pups were working dogs on fishing boats. These pups also helped secure both ropes and nets containing escaping fish. Even this breed's other moniker — Cao de Agua — means "dog of the water."
Not only are these pups fond of the sea, but they are built for it. Porties, as they are affectionately known, even have distinctive webbed feet. This biological advantage makes them a natural for hanging loose!
The Newfoundland also has webbed feet and a unique swimming style. However, their size — weighing in around 100 to 150 pounds — makes them a bit large to boogie on a board. With that in mind, the Portuguese Water Dog is a more practical choice for a wave-riding companion.
German Shorthaired Pointer & German Wirehaired Pointer
These two breeds — similar in their athleticism, agility, trainability, and intelligence — earn a spot on our list of best dogs for surfing. Correspondingly, both require ample exercise — as in at least one to two hours a day — and mental stimulation. A few hours swimming would do the trick! While the German Shorthaired Pointer is perhaps the more sociable and friendly, both enjoy human companionship. By comparison, the German Wirehaired Pointer can become a bit possessive over their favorite person or object. The Wirehair is also slightly larger in size.
The German Shorthaired Pointer has a low-maintenance, short, dense coat that not only largely resists shedding, but it is also water resistant. A note of caution, though, is their feet should always be properly toweled off after time in the water. This is the best way to prevent yeast and bacterial growth. While the German Wirehaired Pointer has a double coat with straight, wiry hair, they require a bit more regular grooming to prevent tangles. Be that as it may, these pups are similarly water resistant and require little bathing.
On the plus side, both breeds dry quickly. That's a plus for your car's interior if you take your pooch out with you to catch some waves.
Chesapeake Bay Retriever
Another waterfowl retriever and exceedingly intelligent dog, the Chesapeake Bay Retriever stands ready to make a splash. This focused, highly-athletic pup sports a water-resistant double coat which insulates them from icy water temperatures. Even if you're surfing in the chilly Pacific, this pooch will be ready to dive right in. He might beat you to the line up to search for the next tubular ride ahead. Furthermore, the breed also has webbed feet, enhancing their agility in the water. So, if your canine companion is unlucky enough to experience a wipeout, he has the skills necessary to quickly swim back to your side.
Golden Retriever
Perhaps the most eager to please their human companions, Golden Retrievers are excited to share in a sport like surfing with their favorite person. And, similar to other breeds on this list, Golden Retrievers — who originated in Scotland — were bred to hunt and retrieve waterfowl. Consequently, this breed is known for their love of water.
These dogs notably experience great difficulty when it comes to avoiding a puddle or creek along their path. In truth, parents of Goldens are all too familiar with the need to bathe their pooch after such encounters with muddy hiking trails. Luckily, these pups sport a water-resistant double coat.
This intelligent — albeit extremely playful — breed is a great fit for teaching how to surf. Your biggest problem will be convincing your Golden Retriever to get out of the water. After a doggone good time nose riding, don't harsh their vibe!
American Water Spaniel
Just as with our other pups on the list, American Water Spaniels have a specialty in hunting waterfowl. Accordingly, they are strong, avid swimmers who are happy to be in the water. These dogs also have an abundance of energy. As a pet parent, teaching this breed to surf could be the ideal way to burn off some of this active pooch's excess energy.
Furthermore, American Water Spaniels sport a very dense, curly coat. This trait protects them from suffering the effects of colder water temperatures. So, while you may need a wetsuit, they will likely handle any frigid splashes far better than you do.
This breed needs strong, positive training to minimize their tendency towards stubbornness. On a positive note, though, these dogs are known for staying close to their human companions when sporting. That's a plus for canine surfing companions, who need to be well-bonded to their pet parent. American Water Spaniels are on the rarer side, frequently found more often in the Great Lakes area. And while that is the case, it doesn't mean you can't find one up for adoption in a local rescue.
Irish Water Spaniel
Just like the American Water Spaniel, the Irish Water Spaniel is now considered a rarer breed. Despite that, these pups make our list because of their history as dogs who would rather be in the water than on land. Irish Water Spaniels are skilled swimmers and waterfowl retrievers.
More interestingly though, they have biological advantages which make them ideal surf dogs. These canines have a water-repellent coat, courtesy of natural oils. On the downside, their unique, dense, double coat does require a bit more time spent addressing grooming needs in order to keep it free from mats and debris. By the same token, their pendant earflap can also lead to ear infections if you don't ensure excess moisture is wiped away after they go for a dip. Even so, their webbed feet make them such a natural fit for time spent in the ocean that it's easy to look past any extra work that comes with taking on the sport.
Other breeds who make excellent surf dogs
When thinking about the characteristics and traits which make dogs ideal breeds for surfing, a number of qualities spring to mind. Dogs with waterproof and water resistant coats are natural choices. By the same token, there are pups who dry quickly and require little grooming after making a splash. Some breeds even sport distinctive biological advantages like webbed feet. Moreover, many of the canines on our list were bred to hunt waterfowl and specifically work in oceans, lakes, and swamps.
Barbet and Catahoula Leopard Dog
Both Barbets and Catahoula Leopard Dogs are two such breeds with webbed feet, but their rareness means you're less likely to find these pups in shelters or rescues. The Barbet is a loyal, French water dog with a thick, wooly, waterproof coat which allows the dog to swim in frigid temps. The breed is known for both its intelligence and agility, as well as for having been favored by King Henry IV. On the other hand, Catahoulas need vigorous exercise, watchful human companions, early socialization, and consistent training. Whereas these pups require a lot of attention and effort, they hold excellent promise for becoming proficient in surfing.
Redbone Coonhound
Another pup with webbed feet is the Redbone Coonhound. These dogs weren't specifically bred for waterfowl hunting, but they love the water all the same. Rebones need lots of exercise, so they will likely enjoy the extreme physicality of surfing. On the negative side, this breed has a tendency to be extremely boisterous and barky.
Australian Cattle Dog
The Australian Cattle Dog — with a weather-resistant outer coat and an absolute need for physical activity — has also collected awards at major dog surfing competitions. This breed does tend to bite and nip though, due to a history of herding cattle, so early socialization and training is imperative before exposure to other beach dwellers.