I'm a big fan of seasonal reading, often opting to deliberately read books during the season in which they are set. When you tailor your reading to the season, your books reflect the setting, moods, and even weather of the season you're living in. I don't do it all the time (it would be hard to preview all those Summer Reading Guide books during the winter months if I did) but I appreciate selecting seasonally appropriate reads with care and the resulting reading experience.
And I love audiobooks! A question proposed for our recent What Should I Read Next Patreon Ask Us Anything—"Was audio reading an "acquired taste" or skill for you, Anne?"—reminded me that that hasn't always been the case. Ten years ago, I had to get the hang of reading in this format, but after some early misses, I've learned how to pick books I'm likely to enjoy listening to. And I LOVE to listen to reads that match the season I'm in. I suspect this is in part because with audiobooks, I sink into the atmosphere of the story more quickly than I do when I'm reading in print, so on audio I get to thoroughly soak up the story's seasonal vibes from the opening lines!
The audiobooks on this book list all take place during the summer time, and feel entirely right for the summer season. They feature engaging narration that suits the story and the season, so you can sink right in and enjoy. Some of these summer stories span just ten days, some the entire season, a few cover a longer time period with key plot points (and memorable moments) happening during the summer months. All could be a perfect fit for readers seeking a seasonal summer audiobook.
These audiobook selections are all backlist titles set during the summer months: several were published last summer, but most are much older! I opted for backlist to give you some variety, as we've been talking about new books around here a lot lately! I also know that in our community of heavy library users, it's nice to discover seasonally appropriate summer titles that have much shorter wait times than this summer's brand-new books. (Though if you want to peruse the brand-new options, don't miss the "Awesome on Audio" feature in this year's Summer Reading Guide!)
I hope you enjoy these 15 standout summer audiobooks. While our list is long enough to give you options, there are so many titles we could have included but didn't! We'd love to hear about your favorite audiobooks that take place during the summertime and feel just right for this season in the comments section.
Standout audiobooks for summer listening
O'Farrell is one of my favorite living authors! Her 2013 novel is set during the record-setting 1976 London heatwave during which the patriarch of an Irish family clears out his bank account and disappears, leaving his family to puzzle out where he went, and why. In the aftermath, the three adult children respond to their mother's plea for help and descend on their parents' home for the first time in ages. Soon the three are working (and squabbling) together as they try to determine what might have happened to their father. As the search progresses, secrets from the parents' marriage and the adult children's struggles and insecurities are revealed. The story takes us from London to Ireland and New York City as we wait to see what happened to the father, and what will happen next in each character's life. I read this ages ago and still think about these characters often; the narrative is particularly lovely as voiced by John Lee, with his lilting Irish accent. 9 hrs 8 mins.
Not an easy read, but so good, and one that I still think about even though I read it many moons ago. In this coming-of-age story, debut author Bennett shows us how grief predictably consumes a 17-year old girl growing up in a tight-knit community in Southern California, and how two friends get pulled into the tangled aftermath during that tumultuous summer. Bennett tells the story through the eyes of the community's mothers: though we may expect these community pillars to show up with casseroles when someone is sick, in this story the mothers' vicious gossip causes nothing but trouble. Narrated by Adenrele Ojo. 9 hrs 55 mins
I'm grateful to Amy Jo Burns for putting this on my radar in our WSIRN episode devoted to juicy, big-hearted family novels! Brian and Margot live a dream life with their teen daughters Liz and Evy in a beach town on the Jersey Shore, as year-round residents who make their living renting vacation homes to tourists. But when Brian is diagnosed with a rare and personality-altering brain tumor, everything changes. While Margot tries to keep their bustling real estate business afloat, the girls adjust to caretaking for their father and continuing to do normal teenage stuff like trying new summer jobs and trying on new personas. This moving, heart-wrenching, and ultimately hopeful story of love, family, and grief in a tourist town made for a wonderful and touching listening experience, as narrated by Andi Arndt, Priya Ayyar, Dan Bittner, and Inés del Castillo. 8 hrs 4 mins.
In this fast-paced YA debut (and 2020 Summer Reading Guide pick), a girl travels halfway around the world to find herself—and maybe find love, too. Ever Wong is an eighteen-year-old Asian American girl in Ohio, a talented dancer who harbors dreams of pursuing professional dance, though she hides those ambitions from her family. When her parents find out she's considering dance instead of med school, they send her to Taiwan to spend the rest of the summer at Chien Tan, an immersive high school program devoted to language and culture. When Ever arrives she's surprised to discover that far from the scholarly experience she expected, the students themselves call the program "Loveboat," because it's tons of fun and so many long-term relationships begin here. Fan favorite Emily Woo Zeller narrates this and the sequel, Loveboat Reunion. 11 hrs 3 mins.
This warm and delightfully meta take on love, grief, and second chances is a joy in any format, and truly special in Julia Whelan's inimitable voice; so many of you say she is your Very Favorite Narrator. January is a 29-year-old romance writer who no longer believes in happily-ever-after. Demoralized and broke, she moves into the lake house she inherited when her father died, hoping to lick her wounds and finish her current manuscript. But then, in a cruel twist of fate, she discovers her neighbor is the beloved literary fiction writer Augustus Everett, her college rival (and crush), whom she was hoping to never see again. It turns out Gus has troubles of his own, and so the two make a bet to get their writing back on track. 10 hrs 13 mins
Isabel "Belly" Conklin lives for summers at the beach with her family—and her mother's best friend and her sons Jeremiah and Conrad. They've always been her summer companions, extra brothers to annoy her from June through August. But this summer, everything changes as Belly experiences a love triangle plot reminiscent of Sabrina. Jenny Han writes such delightful YA romances novels: humorous and charming, totally swoon worthy. This is the first in a trilogy you can easily finish in one week at the beach, especially if you're listening to Lola Tung's charming narration. 6 hrs. More info →
Buckle up for a hair-raising ride through Morocco's cliff-hugging roads in this psychological thriller (and 2021 Summer Reading Guide selection). Aspiring writer Florence is determined to get her stories published, no matter what it takes. But after her initial underhanded efforts to get a book deal result in getting fired from her low-level publishing job, she receives a fortuitously-timed offer to play assistant to a blockbuster novelist whose identity is a closely-guarded secret. Soon she's privy to the secrets of "Maud Dixon," who hit the bestseller charts with her debut about a sinister Southern murder, but whose sophomore novel is long overdue to the publisher. When the prickly writer invites Florence to accompany her on a research trip to Morocco, Florence can't say yes fast enough…and that's when the book takes a suspenseful turn I never saw coming. Narrated by Therese Plummer. 9 hrs 11 mins.
This contemporary story puts a fresh spin on A Room with a View, but you don't need to be familiar with E.M. Forster's classic to enjoy this glittery, glamorous, and gossipy novel that opens on an island holiday in Capri—and then jumps forward several years to a decadent summer vacation in East Hampton. When past WSIRN guest Jake (in WSIRN Episode 277: Books that feel like a vacation for your brain) chose this novel from Crazy Rich Asians author Kwan as a favorite, he called it a "champagne cocktail in book form." By turns catty and witty, this novel will be particularly enjoyable if you enjoy reading about rich people problems, posh destinations, and luxe travel. Narrated by Lydia Look. 9 hrs 36 mins.
From the author of Meet Me at the Museum, a story of three women brought together by a small narrowboat who embark together on a journey through the river canals of rural England. One woman anxiously awaits a surgery, one has given up her ordinary life to become a free spirit, one is unsure if she'll return to her husband when the journey is done—but until those looming realities need to be faced, they'll spend the summer together (along with one small dog) enjoying the scenery as they wend their way down the river at 4mph. Narrated by Helen Lloyd. 10 hrs 19 mins.
My favorite Rebecca Serle to date! When twenty-something Katy loses her mother to cancer, she loses her best friend in the world, and she has no idea what to do next. She makes the difficult decision to travel to the Amalfi Coast—painful, because she and her mother had planned to take this trip together. At a charming hotel in Positano, Katy imagines what her own mother's visit must have been like many years before, when she first visited the hotel in which Katy is finding solace. But then—Katy's mother appears, in the flesh, though she isn't yet Katy's mother, because she's just thirty years old. This was touching and tender and I inhaled it in a day. Audiophiles take note: Lauren Graham narrates. 6 hrs 21 mins.
In this tropical YA spin on Persuasion, Reyna and Aiden grew up and fell in love on the island of Tobago. Reyna feels stuck on the island, because her family owns a beautiful seaside resort she promised her mother she'd take ownership of one day. But Aiden's band hit it big, so he left to pursue his dreams. After a two-year absence, circumstances bring the two together again, and Reyna can't help but remember why she once thought they'd be together forever. Dass keeps the beats of Austen's original while making the story her own with its winning characters, vivid tropical setting, and fun musical vibe. Listeners will relish descriptions of the beautiful seaside resort voiced by native Trinidadian narrator Antonevia Ocho-Coultes. 10 hrs 13 mins.
This 1970s coming of age story features 14-year-old Mary Jane, a sheltered girl from a respectable Baltimore family whose life changes the summer she nannies for a local doctor … whose best client is about to become a live-in rock star in rehab. Mary Jane can't tell a soul what she sees in that house: the rock star's presence is a tightly-kept secret, plus her prim parents would make her quit if they grasped just how much their family sensibilities differ from those of her employers. She's left on her own to process her introduction to the baffling adult world of sex, drugs, friendship, and rivalry, as well as her burgeoning friendship with the rock star's wife, an actress she's long admired. I appreciated the strong setting and found myself googling numerous Baltimore landmarks, and Blau's light touch with heavy topics lent the book an easy-reading and entertaining quality, particularly as voiced by Caitlin Kinnunen. 9 hrs 44 mins.
To her great surprise, 39-year-old gallery owner Solène falls madly in love with a 20-year-old member of the boy band August Moon, embarking on an initially secret and then all-too-public relationship that unfolds in glamorous (read: seriously fun to read about) settings all over the world. The premise sounds squidgy but Lee really sells it, believably showing their clandestine affair evolve into a serious and loving relationship. This novel is packed with emotional drama, lavish descriptions of luxe locales, and interesting details on the business of contemporary art. This is also very much a story about an "aging" woman reclaiming her sexuality: heads up for some seriously racy scenes. Narrated by the author Robinne Lee, which isn't terribly common for fiction. 11 hrs 55 mins.
Hilderbrand's beach reads are always enjoyable but this one is notable for introducing me to a new favorite pen. The titular hotel's Gilded Age glory days are long gone: it's a real dump (and in a fun plot twist—haunted!) when London billionaire Xavier Darling buys it sight unseen. The new owner hires local restaurateur Lizbet Keaton to make his hotel the best property on the island, if not the whole Eastern seaboard. And that means The Hotel Nantucket has to wow Shelly Carpenter, the influencer who's become a national obsession for her blog Hotel Confidential. The influential critic regularly reviews hotels for her eighteen million followers and awards each property anywhere from one to five keys. The staff is energized by this audacious goal, because no hotel has ever earned five keys from Shelly Carpenter. To earn the coveted fifth key, they'll have to do everything right. Voiced by Hilderbrand's longtime narrator Erin Bennett. 12 hrs 27 mins
In this summer novel, three friends embark on a road trip on the Lincoln Highway, the very real road that stretches between San Francisco and New York City. Each eighteen-year-old has their own reasons for wanting to escape their circumstances and find a better place. Along the way they meet all kinds of characters and embark on adventures big and small, making decisions that are sure to change the course of their lives forever. The story unfolds over the course of just ten days in June 1954, and intriguingly ends on the exact same date as A Gentleman in Moscow. Narrated by the fabulous trio Edoardo Ballerini, Marin Ireland, and Dion Graham, who each voice one of the friends. If you want to get the most out of your audiobook credits, this is the longest book on our list at 16 hrs 39 mins.
ANSWER & WIN!
Exclusive
$90 REWARDS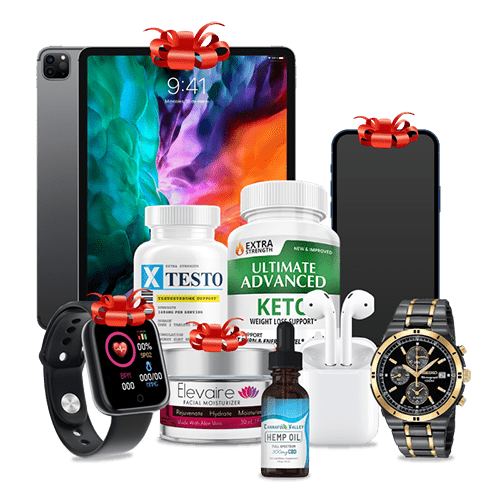 You have been chosen to participate in our Loyalty Program for FREE! It will take you only a minute to receive this fantastic prize.
GET STARTED NOW!
If you no longer wish to receive these emails, you may unsubscribe by clicking here
ADVERTISEMENT